COME SEE WHAT WE HAVE -67th Avenue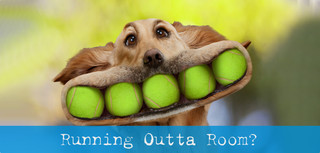 Location:
ByHistoric Downtown Glendale
Computer's are here to stay, yet we still have to store our Records from the past Five years.
Let us help you by being your one stop Shopping & Storage Facility.
We have a variety of unit sizes ranging from very small to extra large. Come see what we have that will suit your needs!!!
~~~Stop In & See What Our Latest Special Are~~~
We offer small, medium and large boxes & much more for your company's records. Come visit us today and we will be happy to assist you for whatever your need are.
We are open 6 days a week
: OFFICE HOURS ARE M-F 10:00 am - 6 pm, Sat 8:00 am - 4 pm & Sun
CLOSED
.
Our Kiosk is open 24 hours a day!
You can rent a unit or make a payment. (Using a Debit or Credit Card)
Gate Hours: 6 am to 9 pm
EVERY DAY OF THE YEAR - as long as your bill is paid up to date
!!
We are located just North of Glendale Avenue on the West side of the road.
* All units are approximate in size.
7118 N 67th Avenue
Glendale, AZ 85301
View Map
All information in this site is deemed reliable but is not guaranteed and is subject to change